Using the cloud to solve today and tomorrow's data challenges
Businesses are engaged in a never-ending battle to manage and store data. The data held doubles almost yearly, with associated infrastructure and management costs rapidly increasing. The solution? A secure private cloud that is designed to solve today and tomorrow's data challenges.
Getronics takes part in Cyber Europe 2022, the largest cybersecurity drill
Cyber Europe is the largest cybersecurity drill held in the world and in its sixth edition, it was focused on testing the response to a possible attack on the infrastructure and services of the European health system.
A bright future for the Customer Service Agent
With insights from Getronics' Chris Castro, here are the reasons we think the CSA has a long and rewarding career ahead—if they embrace technology in the right way.
AMRC Cymru: helping manufacturers to become net zero
Getronics Editorial Team –
When Getronics became aware of AMRC Cymru's goals to support manufacturing in transitioning towards net zero, we approached them with a proposal.
Getronics will support the digital transformation of the RAC after a five-year renewal
Getronics renews and enhanced its services contract with the RAC for 5 more years, supporting the company in its digital transformation.
Ford: providing a wide range of Global Network Services
Getronics Editorial Team –
For over 35 years, Getronics has worked with Ford to support their 25,000 employees in a wide range of Global Network Services.
Cloud migration: Enabling seamless cloud adoption
Cloud migration doesn't mean simply signing up with a cloud provider and expecting all your IT and process challenges to fade away.
The future of patient care is already here
There has been a move to grant healthcare professionals greater access to digital tools that can boost productivity, reduce delays, and ultimately improve patient outcomes. Through its Sfere app, Getronics is playing a prominent role within this movement. 
Getronics gets a Best Partner for Digital Transformation award
The award, given during the gala of the IV Edition of the Comunidad de Madrid Awards, in Spain, recognizes the work carried out by Getronics to accompany and guide its customers in their digital transformation processes.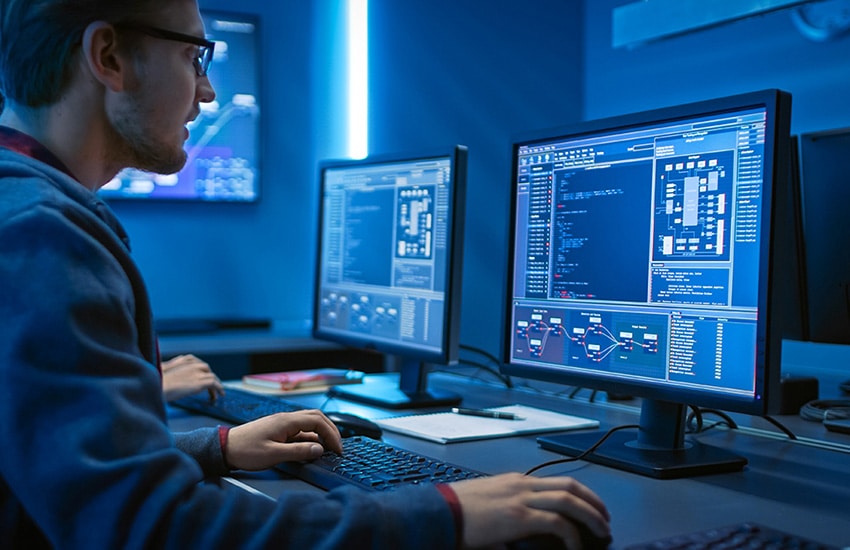 Why you need SOC services from an MSSP
The difference between security from an MSP and MSSP is the difference between putting on a padlock … and hiring a team of patrolling guards with dogs.