Getronics Iberia partners with Pagero
This strategic partnership will enable our customers in Iberia to deliver digital transformation to their finance departments.
Is there room for Field Services in the digital workplace?
With chatbots and proactive tooling in place, there's less reliance on on-site services. Nevertheless, person-to-person support, in its various formats, is still a great contributor to employee experience.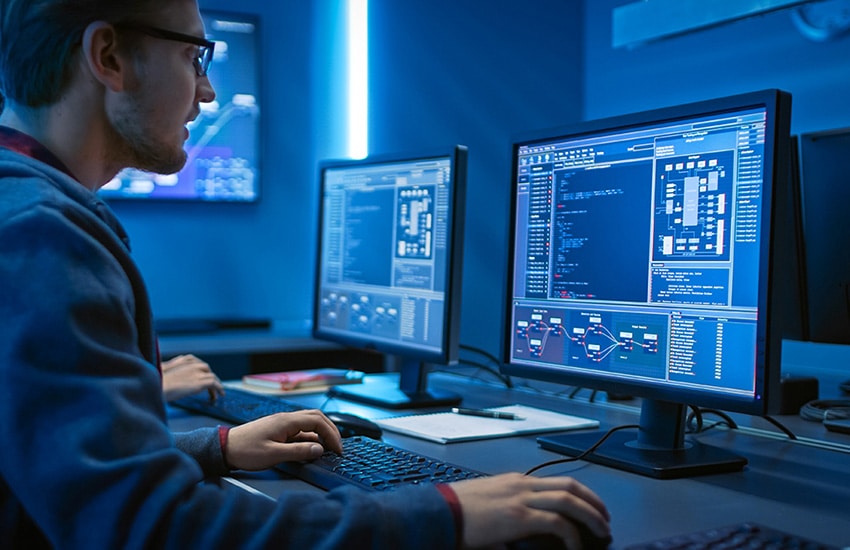 A Blockchain-as-a-Service solution: introducing AQQUM
AQQUM's objective is to provide clients with a framework for the deployment, execution, and management of secured Blockchain applications.
Now is the time to re-imagine the workplace
Integrated smart technology will make our workplaces safer, more comfortable, and more productive than ever before.
Getronics and IFS to extend their partnership
The collaboration is focused on the manufacturing solutions, ship-building, construction, energy, and services markets.
Simmons & Simmons: cybersecurity video case study
Getronics Editorial Team –
Join Getronics and global legal firm Simmons & Simmons as we discuss reimagining cybersecurity to keep businesses safe in a post-COVID world.
Three time bombs lurking in your network
Our security teams often encounter systems that have been vulnerable for years, ticking time bombs just waiting for a cyber criminal to find them and set them off.
The digital workplace – where next in 2021?
Most business leaders agree digital transformation is a top priority, but delivering change while keeping the lights on has long been a challenge.
LogRhythm partnership for SOC solution
The partnership allows to tightly integrate LogRhythm's SIEM solution with Getronics data processing and storage.
Getronics resets business with a global rebrand
The rebrand will make Getronics stand out in a crowded market, where it is already a leader in managed workplace services.