Smart technology and your sustainability journey
Several trends are driving the emergence of smart buildings: cost savings, safety improvements, a people-centric experience, and the need to get on board the sustainability wagon.
NEC and Getronics announce their self-check-in solution for hotels in Iberia
This is a revolutionary self-service solution that streamlines the check-in and check-out process with an easy-to-use and automated interface.
Getronics to join forces with Solutions PT
The collaboration will enable both organisations to better address industry needs for increased automation, efficiency, and digital transformation.
The post-pandemic office: How to attract your staff back
By implementing new workplace guidance and utilising new smart technologies where appropriate, businesses can invite their staff back to the office safely and responsibly. 
How implementing smart technologies into your building can boost efficiency, lower costs and elevate user experience.
Getronics Iberia partners with Pagero
This strategic partnership will enable our customers in Iberia to deliver digital transformation to their finance departments.
Is there room for Field Services in the digital workplace?
With chatbots and proactive tooling in place, there's less reliance on on-site services. Nevertheless, person-to-person support, in its various formats, is still a great contributor to employee experience.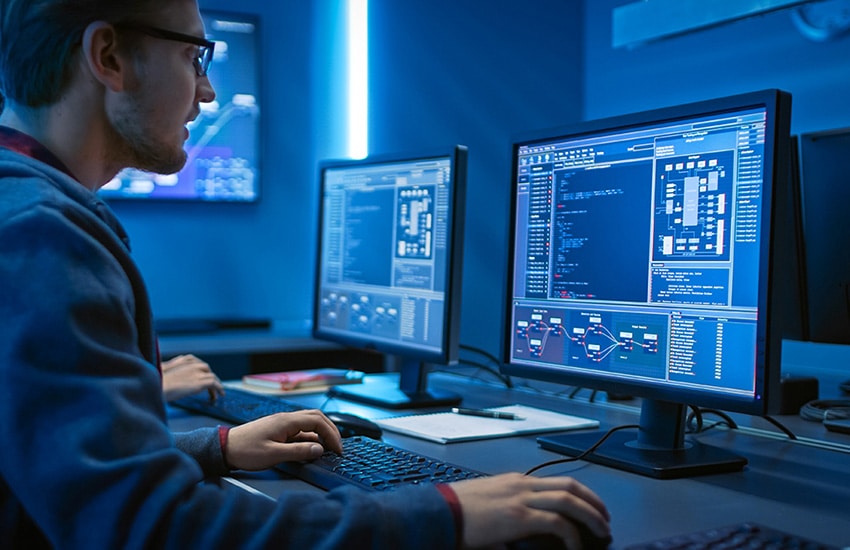 A Blockchain-as-a-Service solution: introducing AQQUM
AQQUM's objective is to provide clients with a framework for the deployment, execution, and management of secured Blockchain applications.
Now is the time to re-imagine the workplace
Integrated smart technology will make our workplaces safer, more comfortable, and more productive than ever before.
Getronics and IFS to extend their partnership
The collaboration is focused on the manufacturing solutions, ship-building, construction, energy, and services markets.